"Our mission is to help companies innovate to be more competitive, efficient and sustainable"
The DATAlife Digital Innovation Hub has several technology centers among its associates. Among them we can find EnergyLab, a private and non-profit center that has been developing R+D+i activities since 2008. Its main mission is focused on improving the competitiveness of the business fabric through the development of innovative projects. With this, they seek to improve energy performance and reduce the environmental impact of their activities.
In order to delve a little deeper into his work environment and learn about his activity, we had the opportunity to speak with Fernando Val López. With a professional career of more than 25 years in utilities and service companies in the energy sector, both nationally and internationally, he has been in the position of General Manager since 2021. Its great challenge is to face the energy transition and the challenge of decarbonising the economy of a reference centre such as EnergyLab.
---
EnergyLab is a private, non-profit technology centre that carries out R+D+i activities. What does this mean for those who don't know you? What is your role in the value chain?
Our mission is to help companies innovate and for the result of that innovation to be transferred to their operations to make them more ccompetitive, efficient and sustainable.
We have been recognized as a national technology center since 2014 and we develop projects in different sectors such as energy, industry, primary, tertiary and society in general. In other words, we work with differentiated value chains in which we participate at different stages.
Our role encompasses actions in the field of sustainable energy generation, with special attention to renewable gases and hydrogen, the energy efficiency of different processes, industry 4.0, urban ecosystems (buildings, energy communities), mobility and transport.
The circular economy is a term that is becoming more and more prominent in the industrial and business world. It is the only possible way to continue growing without depleting our world. That's what you're up to, right? What are the areas in which you are currently working or researching the most?
Undoubtedly, sustainability is a factor that must be present in everything we do as a society. The model that has been developed so far of producing, using and throwing away, which requires large amounts of cheap and easily accessible materials and energy, does not make sense in today's world. And even less so with the energy crisis we have been suffering in recent months.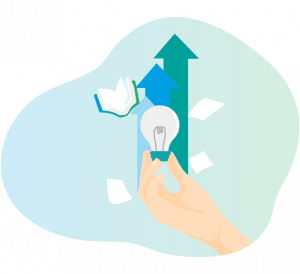 If we move on to the field of circular economy, we can say that here we are focused on reducing the consumption of resources to make processes more efficient. More specifically, in recovering waste from different sources for its transformation into renewable fuels or as inputs for other processes.
We work on the recovery of sludge and other by-products in wastewater treatment plants to obtain biohydrogen and other renewable gases in the Renewable Gas Mixed Unit; on the recovery of unused biomass with high potential from livestock, forestry and agricultural waste; and also on the transformation of waste into other products such as protein sources. In addition, we help companies manage and optimize the life cycle of their products and the environmental impact of their operations, thus improving current practices.
You know the research and university environment, the world of large companies and SMEs. You unite the three fronts to advance the circular economy in Galicia. How are we making progress in consolidating the energy transition and society's decarbonisation objectives?
Our goal is to be very close to companies and we collaborate with universities. But we focus on applied research, technology development and innovation to ensure that there is technology transfer to companies and that they are more competitive.
In my opinion, the decarbonization targets are quite ambitious. But, in addition, as established in the REPower EU plan, we must reduce dependence on fossil fuels in order to achieve a more robust and resilient energy system, which undoubtedly poses an exciting challenge for us in the coming years.
Not only is it a matter of accelerating the maximum deployment of renewable generation projects, but efforts will also have to be made to speed up their processing, put on the table some legislative modification that facilitates it and contribute to eliminating energy dependence from abroad.
And all this while taking into account all renewable energy sources, including biomethane and hydrogen, and applying circularity to all our processes. In this sense, Galicia has the potential to be a benchmark in circular economy. Numerous waste recovery projects are being developed for use in obtaining energy resources and, increasingly, companies are aware of the impact on their products of the carbon footprint, water footprint and the life cycle analysis of their processes/products.
"Galicia has the potential to be a benchmark in circular economy. Numerous waste recovery projects are being developed"
Sustainability, more energy efficiency, more digitalization. Is this the winning triad? But, in Galicia, an environment of eminently dispersed SMEs, it seems difficult for this philosophy to reach everyone. Do we need training, resources, aid, infrastructure, awareness?
Sustainability must be present in everything we do as a society, there is no doubt about that. The low linear model, on which we have laid the foundations of our development, entails an intensive use of natural resources and causes damage to the environment, which inevitably leads us to change the model urgently.
On the other hand, this consumption, which must be much more sustainable, must be based on an improvement in energy efficiency in all production sectors. And finally, digitalisation must be a tool at the service of companies' strategy, which affects any business model.
There is still a lot to be done, especially in the segment of SMEs, which are facing a rather complicated challenge, since we must accompany them and help them in the process of digital transformation of their businesses, how their value chain and the results of their company can be improved if they undertake this transition. Here the figure of the digitizing agent can be very relevant.
What, in your opinion, will be the role of SMEs in this process of moving towards sustainable and digitalised processes?
The role of SMEs will undoubtedly be key given the impact they have on employment at the national level, which is more than 65%, and, therefore, on the good performance of our country's economy. It will be achieved to the extent that the digital skills of its employees are improved, here training is vital; that they are aware of the benefits that can be obtained if such technologies are implemented, cost/benefit ratio; and that there is no turning back from sustainability and the circular economy.
What do you think is the key to making this digitalization reach the entire value chain?
As digitalisation is a cross-cutting issue, action must be taken in different areas such as infrastructures, companies and also people. For this reason, we believe that access to technology should be facilitated with specific aid such as those that are recently being approved by public administrations or others that allow improving the skills of the teams that are going to lead this transformation.
We know that you have a key role to play in terms of training. What is the most necessary or in-demand training?
Since 2011 we have been the exclusive partners in Spain of EVO (Efficiency Valuation Organization), which is the owner and administrator of the International Performance Measurement and Verification Protocol (IPMVP), the globally recognized reference protocol for the measurement and verification of savings in energy efficiency projects.
Over the years, we have developed 50 training courses that have been attended by more than 1,000 students. And, this year, we have launched new professional certifications with EVO, the PMVA: Performance Measurement and Verification Analyst, and the PMVE: Performance Measurement and Verification Expert, a higher level of certification that did not exist before.
Continuing with more activities you are involved in, could you tell us about Re-Fish To Food?
The Re-Fish To Food project studies the production of sustainable microbial protein from by-products and discards from fisheries and fish processing. Previously, they are subjected to fermentation technologies, so that they can be used in the food sector. In addition, the environmental sustainability assessment will be carried out using the life cycle assessment methodology, which will quantify the environmental impacts associated with each stage.
In this project, co-financed by the Recovery, Transformation and Resilience Plan and the European Next Generation EU Next Generation EUfunds, we work with ANFACO-CECOPESCA and the Chemical Process Development and Pollutant Control (DEPRO) group of the University of Cantabria.
You've also shown that even the algae from arribazón can be used.
Yes, VALORALGAE has been a very interesting project with which we have collaborated with numerous entities in the aquaculture sector. One of the results obtained was that the algae from arribazón studied have value as a raw material for the production of biogas. In addition, the potential for renewable energy generated through the combustion and anaerobic digestion of the studied algae would cover a large part of the electricity demand of the entities studied.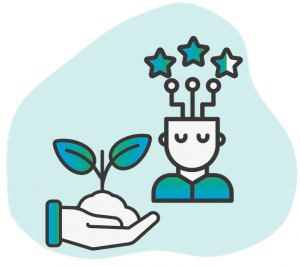 How is your collaboration with our other great partner, Gradiant, going? How can Artificial Intelligence help in the efficient management of resources?
At Gradiant and EnergyLab we believe that the combination of the experience and capabilities of both entities will allow us to help companies evolve towards a smart and sustainable industry. That is why we have created UNESIA, with the intention of positioning Galicia as a relevant player in the incorporation of Artificial Intelligence into the efficient management of resources.
AI has a high potential for application from a technological, economic, environmental and social point of view. This is due to its cross-sector penetration, high impact, rapid growth and contribution to improving efficiency, sustainability and competitiveness.. UNESIA will introduce AI in the world of energy and sustainability, as well as in other areas such as the circular economy, energy efficiency and network management.
Our centre works on 3 of the 14 projects led by Galicia: INERTIMAR II, SFEG AB and Re-Fish To Food. This provides us with a great opportunity to introduce innovation and technological development into the value chain of the fisheries and aquaculture sector, thus bringing environmental transformation and the circular economy closer to our region.
We seem to be doing well. But what do we still need to improve in order to take off definitively?
I think we are doing well and the proof is the results of the Galician technology centres in the calls at national and European level. We must focus on strengthening the ecosystem and, to do so, we must look more to Europe, where other models different from ours coexist.
We must promote networking, which will allow us to be more powerful, and we must be very close to companies so that the necessary technology transfer can take place that will result in improved competitiveness.
As someone who has a privileged view of the world of research and innovation in Europe, what are our strengths?
I think that one of them, without a doubt, is the high level of knowledge of the Galician R+D+i ecosystem that allows us to compete with any country. There is a lot of talent at the research level that we must preserve as a priority and improve the attraction from other parts of Spain and the world. In addition, the variety of sectors and technologies in which we are a benchmark at a national level, and even at a European level, constitutes a lever that we must take advantage of with an appropriate strategic design of specialization such as the RIS3 Galicia.
What are your plans for this year? What are you going to be particularly strong in?
Our plans are focused on growing in turnover, with special attention to the private sector, being very close to our customers, and laying the foundations to be able to compete at a European level.
We are focused on promoting new lines of activity related to hydrogen as an energy vector, continuing to be leaders in renewable gases and continuing the path of growth in the circular economy and efficient use of resources.
As a DATAlife partner, what made you bet on this Hub?
We believe that belonging to DATAlife empowers us as a technology centre and reinforces our strategic objectives of digitalisation and efficient use of resources, especially in the bioeconomy sector and the agricultural sector.
By participating in IHL we will have the opportunity to better understand the demands of companies in terms of digitalization and, therefore, it will allow us to design more precisely the possible solutions to the needs of our customers.
And, as proof of the success of participating in this commitment, I would like to highlight the success obtained by DATAlife with the approval of the "European Digital Innovation Hubs project", with which we hope to offer the sectors involved a tool that brings digitalization closer to SMEs with the provision of services through the different members of the Hub.